BRAC Institute of Educational Development (BRAC IED) marked World Mental Health Day with a significant and thoughtful celebration, reflective of their commitment to promoting mental well-being.
World Mental Health Day serves as a significant platform for raising awareness, reducing stigma, and promoting the collective well-being of individuals. This year's theme, 'Mental Health is a Universal Human Right,' underscored the importance of knowledge and empathy in this context.
During this special event, BRAC IED staff came together to extend care and support to their colleagues, both within and beyond the professional sphere, affirming mental health as a fundamental human entitlement. The dedicated program featured a diverse range of sessions, including tree planting on respective floors, burnout management through self-care, self-compassion through mindfulness, positive parenting, and more.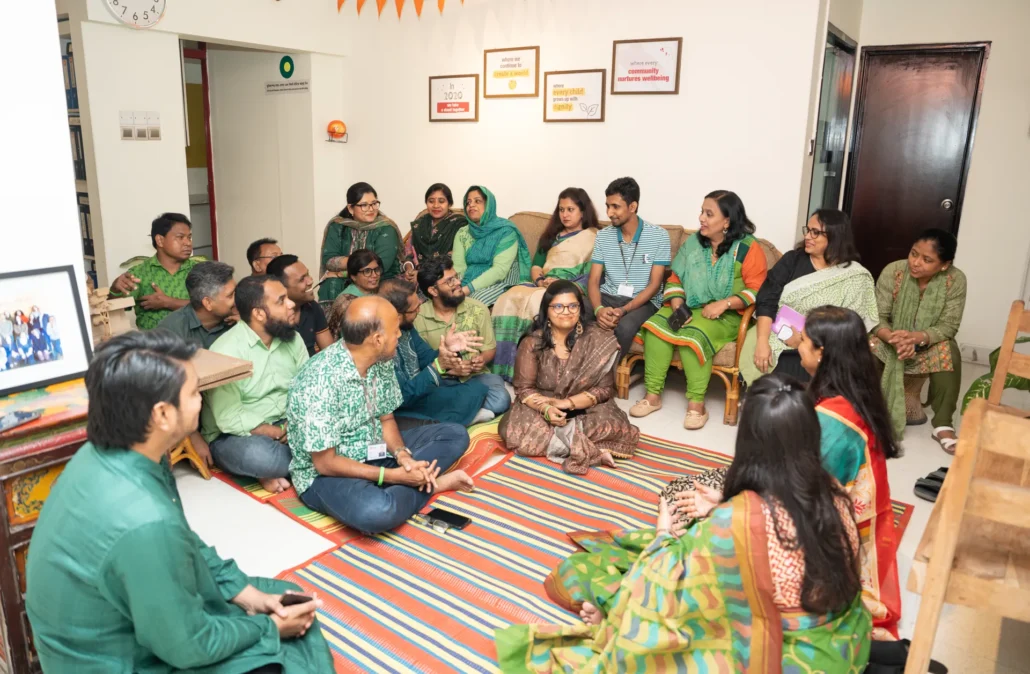 Celebrations like this not only provide an opportunity for individuals to express their emotions but also serve as a reminder of the significance of mental health and its profound importance in our lives.
By embracing and appreciating the diversity of experiences related to mental health, BRAC IED actively promotes a more inclusive and supportive environment for all involved. This event showcased BRAC IED's commitment to understanding and empathizing with the challenges and joys of mental health, contributing to the overall well-being of its staff members.