On the invitation of BRAC International's Executive Director, the South Sudan Minister of Education, Ms. Awut Deng Acuil and her three-member delegation including Mr. Victor Dut Cho, Director for Planning, Ministry of General Education and Instruction, Government of South Sudan, Mr Samuel Dem Marier Dhieu, Director General, Ministry of General Education and Instruction, Government of South Sudan, Ms. Awut Maker Deng Achuil, Personal Assistant, Ministry of General Education and Instruction, Government of South Sudan and Rudo Kayumbo, Director, Africa Region visited Bangladesh from May 13th to May 17th to learn more about BRAC's Early Childhood Development play labs and BRAC's non-formal education programmes in a development context.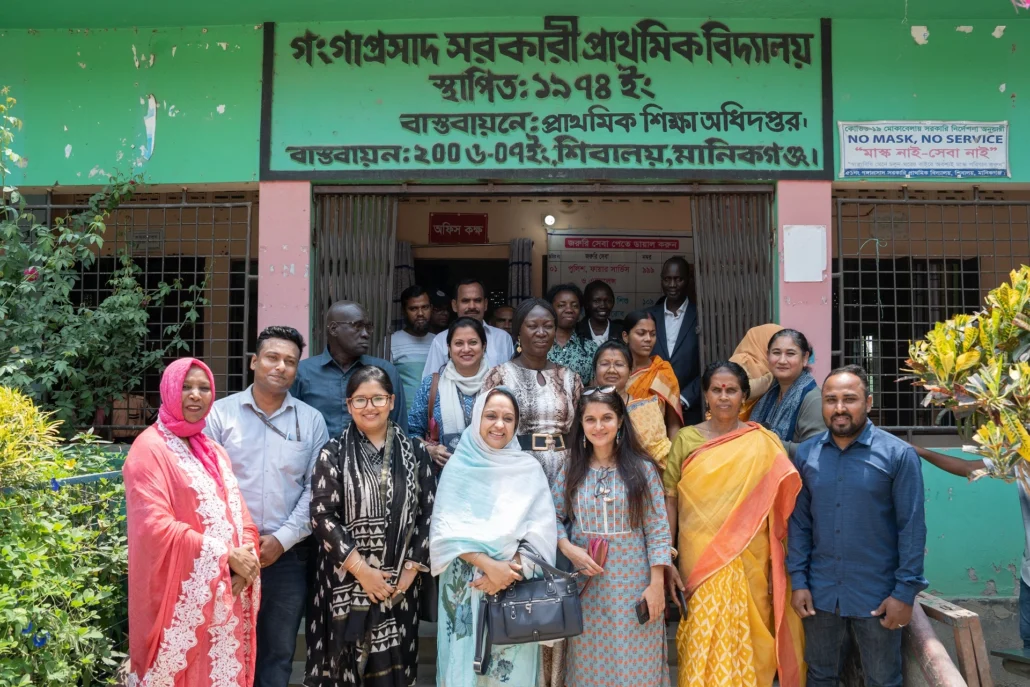 The team visited several educational institutions from the BRAC Education Programme (BEP) and BRAC Institute of Educational Development (BRAC IED), both in urban and rural areas, during their trip to Bangladesh.
The delegation attended the first day at BRAC IED's community-based play labs in a city setting in Dhaka, where they saw sessions for age cohorts 3–4 and 4-5. To assure preparedness for school, it was important to observe the pre-primary students' playfulness and play-based teaching methods. They also conducted interviews with play directors, paraprofessionals, and locals. The delegation praised the community play labs for their interaction with young kids and for providing a playful setting for learning.
The delegation visited the play lab at Ganga Prasad Government Primary School in Shibalaya, Manikganj, the following day. This was a play lab at a public elementary school. The delegation interacted with the play leader and para counsellor while watching play lab sessions. Later, they interacted with members of the School Management Committee (SMC), instructors, and the head teacher. The topic of conversation shifted to how playing lab is supporting the government initiative to introduce two years of pre-primary education beginning at the age of four or older. They were also quite complimentary of the play strategy used by the play leader in the play lab.
Later, the delegation attended and participated in a Material Development Workshop (MDW) held at the same GPS's facilities. In the workshop, parents of children from the play lab and other schools also took part and created materials out of recycled materials, jute, clay or mud, garments, etc. This demonstrated the play lab's involvement with the community and its contributions. The crew then went to the neighbourhood and paid a visit to two homes of kids who attend the same play lab. The group largely met with mothers and talked to them about how important play lab is to kids.
The group will also visit BRAC's schools to see how the accelerated learning program helps out-of-school kids make up for lost academic ground.