The LEGO Foundation started the #BuildaWorldofPlay campaign to celebrate its 90th anniversary of creation. In celebration of its 50th anniversary, BRAC joined the campaign as a partner with a focus on the local context. 
The nationwide "Build a World of Play" celebration began with approximately 100 Material Development Workshops held in community-based touch locations such as government elementary schools alongside play labs. Many colorful play materials were created from widely available items such as clay, plastic bottles, and tissue roll cores, among others. These workshops were held in both urban and rural regions, as well as in refugee camps in Cox's Bazar. BRAC IED is concerned not only with the well-being of children, but also with bringing communities, parents, and families together to participate in play, so involving them in the interventions. When it comes to parental involvement, fathers were given specific attention for these courses.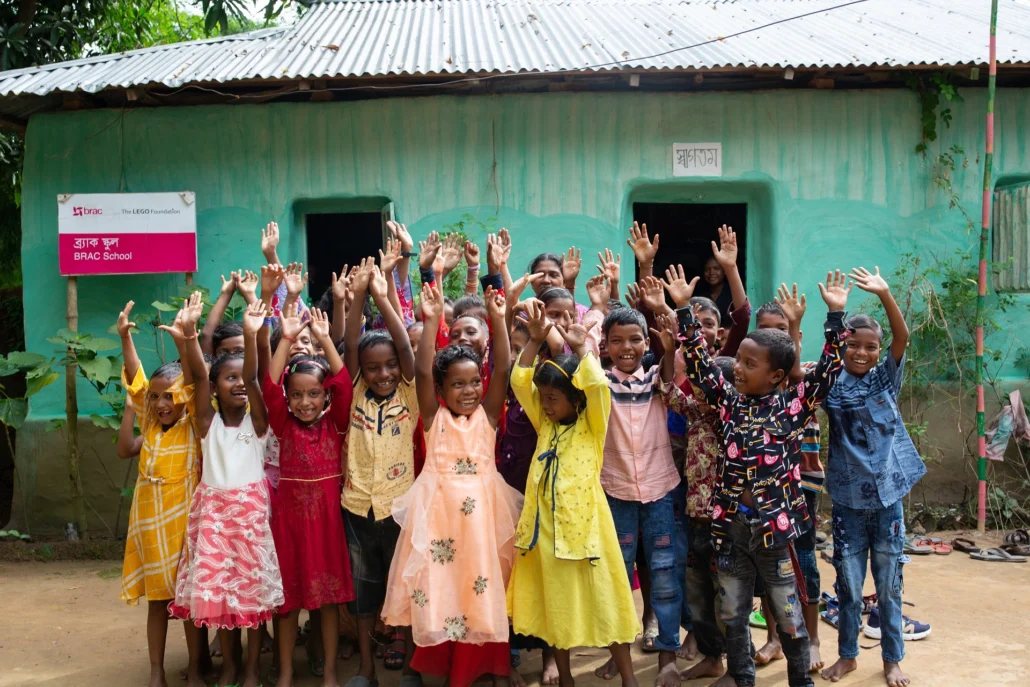 Children from the BRAC Play Labs were invited to the BRAC Centre on December 7th to participate in a variety of creative activities, filling the BRAC Centre with festive energy. The BRAC IED architecture team created the contextualization for the BRAC Play Lab, while the Marketing and Communications team created the promotional events. Social media influencers from throughout the country attended the event, as did cartoonists and painters Morshed Mishu, Syed Rashad Imam Tanmoy, Masuda Khan, and magician Arif Asgar. 
As part of this project, BRAC IED created and built the BRAC Play Bus, a mobile version of the BRAC Play Lab. The bus stopped at several spots with play labs and engaged children from all across Dhaka. A visit to this mobile play lab in the Kallyanpur slum area, where youngsters participated and appreciated the play instruments made from low-cost and no-cost materials, was one of the highlights. Aside from colorful play materials, there were storybooks and coloring books for the children. 
Finally, BRAC IED has organized a radio show to highlight the Build A World of Play and the collaboration between BRAC IED and the LEGO Foundation. Ms. Nadya Hossain, Senior Program Specialist of BRAC IED, and Syed Rashad Imam Tanmoy, creator of Cartoon People, took part in the discussion. There was a discussion on how the influencers and the BRAC IED specialist collaborated to ensure the success of this 6-month-long nationwide event.